Kid Cudi Illustration
Illustration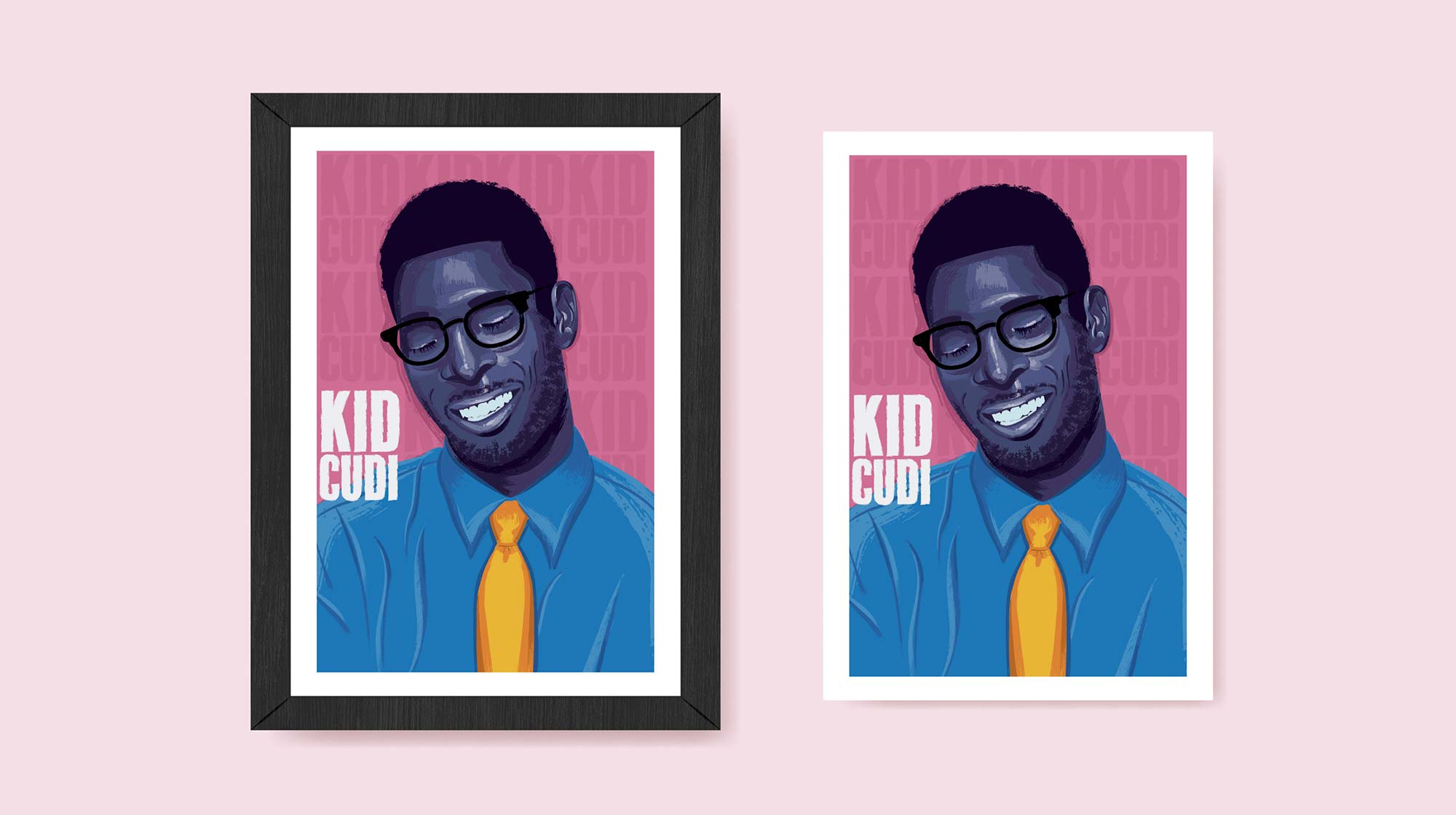 Client
Algonquin College—School Project
Goal
Make my own set of custom vector brushes in Illustrator and use them to create a digital painting of a person or original character.
The person I chose to paint for my vector painting was Kid Cudi. I'm a big fan of Kid Cudi and his music and had been wanting to do a portrait of him for a while and this was the perfect opportunity for me to do so. The colours used in the illustration represent not only the bright and colourful aura of him and his music, but they're also some of the main colours that are used on his latest album's cover, Kids See Ghosts.
The first step of this project was to paint out strokes on paper and then vectorize them in Illustrator.
Process

These are the original paint strokes that were painted on paper.
The next step for this project was to use the brushes that we had vectorized to create the portrait.
Final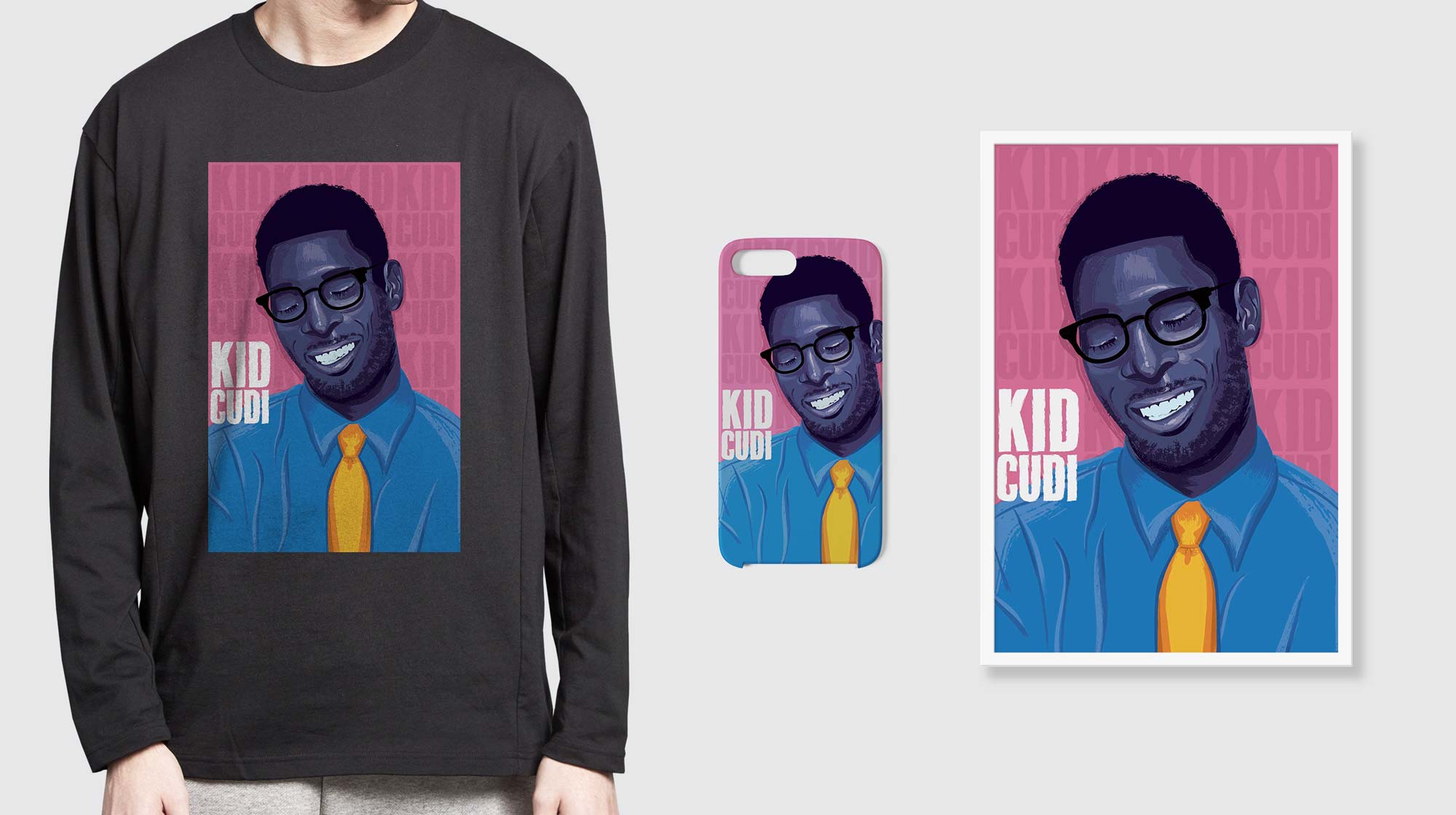 This image shows how the illustration can be used in multiple different ways.
Challenges
I had to restart this illustration two times before the completed version. The first two times I didn't get the right details in the anatomy of the face and it didn't really look like Kid Cudi. I also submitted this project without any of the text, so initially it was very plain. Considering there was so much detail in the painting, I had to find a way to make the background match. Hence why it now says Kid Cudi in the background.